Terms and policies regarding Appetize.ios online web based iOS Simulators and Android Emulators.
Sessions & Data Security
The privacy and security of your data are our top priority.
Appetize.io maintains a formal security program in accordance with industry standards (ISO 27001) designed to: (i) ensure the security and integrity of your data; (ii) protect against threats or hazards to the security or integrity of your data; and (iii) prevent unauthorized access to your data.
Without limiting the forgoing Appetize.io follows the following security policies and procedures:
User sessions are sandboxed from other users, and your data will not be accessed by third parties
All user data generated in the virtual device during a user session is cleared at the end of each session (like a factory reset), simulator user device logs are wiped
Keyboard/mouse commands and screen frames are never saved unless explicitly requested
Access control lists and firewall rules are designed to grant minimal necessary permissions
Uploaded binaries are held privately and securely, and are encrypted at rest
Each session receives a unique token, usable only once to start a session
All data transfer is SSL encrypted, configured to follow industry best practices
Emails from our system are DKIM signed
Regular monitoring for potential security vulnerabilities and immediate remediation of any material security vulnerabilities discovered
In addition to 3rd party penetration tests, and internal vulnerability management processes, Appetize.io leverages HostedScan Security to provide daily vulnerability scanning and alerting.
If you are an interested party and would like to know more about our information security management system, please reach out to security@appetize.io.
ISO 27001 certification
Click to download our ISO 27001-2013 Certificate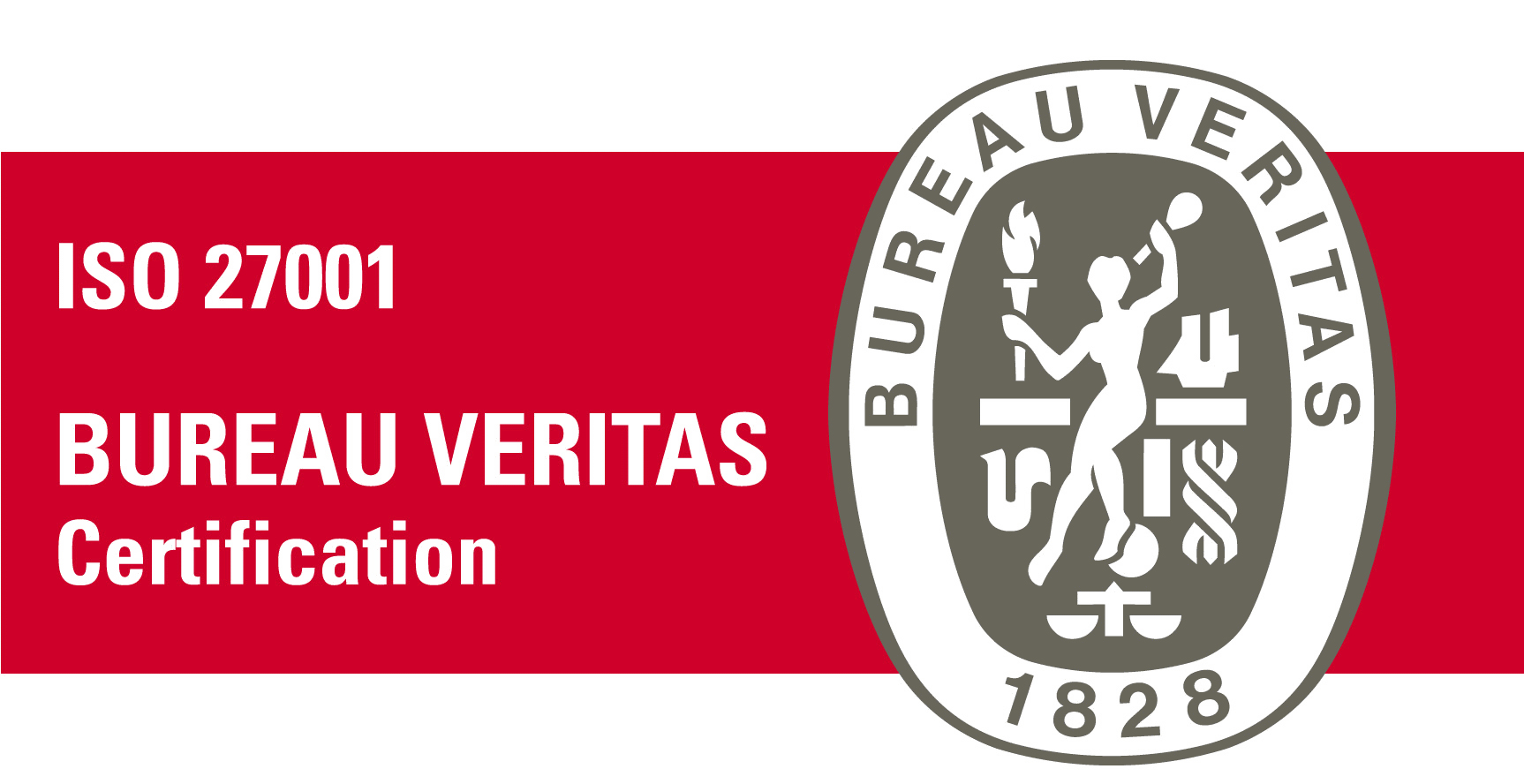 Last updated January 28, 2021
Privacy Policy
The privacy of your data is important to us. We pledge to process your data lawfully, fairly, and in a transparent manner. By design, we retain a minimal level of your data necessary to operate our service. If you do not agree with this policy, you may not use Appetize.io's products and services.
"Your data" includes:
Binaries you upload, and any data you provide through use of our website
Any data generated on device while running your apps in our system
Your personally identifiable information, including account profile information, and connection information when using our service including IP address, operating system, and browser type of the connecting device
We will:
Notify you promptly of any security breach of your data
Permit you to delete your account and your data from our system
Port your data out of our service through use of our API
Adhere to the standards and data protection rights introduced by the European data protection law known as the General Data Protection Regulation (GDPR)
We will not:
Sell, market, or distribute your data to third parties
Attempt to disassemble or reverse engineer your executable code
Co-opt your intellectual property (app trademarks, etc.)
Retain any data generated on device while running your apps in our system
We may:
Test and run binaries you upload to troubleshoot and improve our service
Upload your data to third party services as part of our data management infrastructure (e.g. server hosting, file storage, backup), with each of whom we have a Data Processing Agreement in place
Divulge your data to law enforcement if we receive a valid subpoena - we will notify you if this happens, unless legally prohibited from doing so
If you have any questions about our Privacy Policy, the data we hold on you, or you would like to exercise one of your data protection rights, please do not hesitate to contact us at: privacy@appetize.io
Last updated November 18, 2020
Cloud Terms of Service
Appetize.io LLC ("Appetize.io"), a duly registered company in the United States, develops and makes available via hosted services the Appetize.io Software (the "Software"). This Agreement sets the terms and conditions of your use of the Software. By creating an account to use the Software, you agree to this Agreement. If you represent an organization, you represent and warrant that you are authorized to agree to this Agreement on behalf of your organization. If you do not agree to this Agreement, you may not use the Software.
DEFINITIONS
Software means all cloud services and documentation created or managed by Appetize.io and made available to you under this Agreement.
1. Grant of Rights
For the term of this Agreement and subject to your payment of applicable fees as defined below, Appetize.io grants you a worldwide, non-exclusive, non-transferable right to use the Software.
2. Restrictions
Appetize.io respects the intellectual property rights of others and expects users to do the same. You may not use Appetize.io's Software for any illegal use, and you may not use Appetize.io's Software in any way which violates the intellectual property rights of others.
3. Fees and Payment
Appetize.io offers several plan types, which may include a Trial plan which is free to use and does not expire. You shall pay to Appetize.io the fees according to Appetize.io's publicly listed pricing terms on its website, or as mutually agreed between the parties in writing. You agree that applicable fees include the plan base charge plus any minutes overage charges you incur based on your usage volume.
You agree to provide valid and updated payment information to Appetize.io. If Appetize.io cannot charge you for applicable fees 3 days after payment is due, Appetize.io may suspend your use of the Software. Fees are non-refundable, and payable monthly via credit card, or as mutually agreed between the parties in writing.Appetize.io may modify the fees it charges for the Software at any time, but will give existing customers at least 90 days written notice before any changes in fees take effect.
4. Confidential Information & Intellectual Property
Confidential Information means: (i) any information that is clearly and conspicuously marked as "confidential" or has a similar designation at time of disclosure; (ii) any materials and/or information that are disclosed under circumstances that one would reasonably expect it to be confidential or proprietary; and, (iii) information that is identified by the disclosing party as confidential and/or proprietary before, during, or promptly after presentation or communication. Confidential Information shall include each party's business and technical information. Confidential Information of the other party will be used solely as necessary to fulfill obligations under this Agreement and for no other purpose whatsoever.
The receiving party agrees that nothing in this Agreement grants to the receiving party any license, right, title, or interest in or to the Confidential Information, except as expressly set forth herein. The parties agree to protect the other's Confidential Information using the same degree of care they use to protect their own confidential information of a like nature, but never less than ordinary care.
Confidential information does not include information that: (i) was known to a receiving party without restriction before receipt from the disclosing party; (ii) is publicly available through no fault of the receiving party; (iii) is rightfully received by the receiving party from a third party without a duty of confidentiality; or, (iv) is independently developed by the receiving party without reference to any Confidential Information. A receiving party may disclose Confidential Information as necessary to comply with a valid judicial or other governmental order, provided that the receiving party shall: (i) give the disclosing party reasonable written notice (to the extent permitted under applicable laws) and opportunity to object prior to such disclosure; (ii) seek confidential treatment of such Confidential Information; and, (iii) comply with any applicable protective order or its equivalent.
In the event of actual or threatened breach of the foregoing Confidential Information provisions, the disclosing party will have no adequate remedy at law and therefore will be entitled to immediate injunctive and other equitable relief, without bond and without the necessity of showing actual monetary damages.
5. Duration and Termination
The term of this Agreement begins when you create an account and will remain in effect until terminated in accordance with this Agreement. You may terminate this Agreement by terminating your entire use of the Software, and we may terminate this Agreement for any reason by providing you 30 days advance notice if you are subscribing to a paid plan, or immediately without notice if you are on our Trial plan.
We may also terminate your account and this Agreement immediately if: (i) you are late in payment or otherwise in breach of this Agreement; (ii) we reasonably determine your use of the Software poses a risk to the Software or to others or may be unlawful; (iii) you become insolvent or make any voluntary arrangement with creditors, become subject to an administrative order, have a receiver or administrator appointed over any of your property, or go into liquidation or bankruptcy.
Upon termination of this Agreement all your rights under this Agreement immediately terminate, and you will remain responsible for all fees and charges you have incurred up to and including the date of termination.
6. Maintenance, Updates, and Support
Appetize.io will provide maintenance and updates, including security updates, to the Software during the term. If you are on a paid plan, Appetize.io will provide support to you via email during the term. The email address for support is hello@appetize.io.
7. Warranty
Appetize.io represents and warrants that it has the legal power and authority to enter into this Agreement.
Appetize.io does not warrant that the functions contained in the Software will meet your requirements or that the operation of the Software will be correct, uninterrupted or error-free.
8. Indemnification
You will defend, indemnify, and hold harmless Appetize.io and our respective employees, officers, directors, and representatives from and against any claim, damages, losses, liabilities, costs, and expenses (including reasonable legal fees) arising out of or relating to any third party claim relating to: (i) your use of the Software; (ii) your breach of this Agreement or violation of applicable law; (iii) your data, including any claim involving alleged infringement or misappropriation of intellectual property rights. We will promptly notify you of any claim, but our failure to promptly notify you will only affect your obligations to the extent that our failure materially harms your ability to defend the claim.
9. Limitation of Remedies and Damages
In no event will either party be liable for any indirect, incidental, special or consequential damages, or for any lost profits, lost savings, loss of use, lost revenues or lost data arising from or relating to the Software or this Agreement, even if the parties have been advised of the possibility of such damages. Appetize.io will not be responsible for any compensation, reimbursement, or direct damages arising in connection with: (i) your use of the Software; (ii) your inability to use the Software; (iii) the cost of replacing the Software; or (iv) any investments, expenditures, or commitments by you in connection with this Agreement. Appetize.io's aggregate liability under this Agreement will be limited to the actual fees paid by you under this Agreement during the 12 months preceding the claim.
10. General
Appetize.io warrants that it has the legal power and authority to enter into this Agreement. This Agreement is binding on you as well as your employees, contractors and agents. Neither party may assign any of its rights or obligations hereunder, whether by operation of law or otherwise, without the prior written consent of the other (not to be unreasonably withheld). Appetize.io may amend this Agreement at any time by posting a revised version on its website or by otherwise notifying you by email. By continuing to use the Software after the effective date of any amendment to this Agreement, you agree to be bound by the amended terms of this Agreement.
This Agreement is governed by the laws of the State of Delaware. This Agreement incorporates any Data Processing Agreement or Business Associate Agreement, and is the entire agreement between you and Appetize.io. If any provision of this Agreement is deemed invalid or unenforceable by any country or government agency having jurisdiction, that particular provision will be deemed modified to the extent necessary to make the provision valid and enforceable, and the remaining provisions will remain in full force and effect.
Last updated November 18, 2020
Service Level Agreement
Appetize.io will provide a Monthly Uptime Percentage to Customer of at least 99.9% (the "SLA").
If Appetize.io does not meet the SLA, and if Customer meets its obligations under the SLA, Customer will be eligible to receive the Financial Credits described below.
This SLA states Customer's sole and exclusive remedy for any failure by Appetize.io to meet the SLA.
"Customer" means a current paying client of Appetize.io.
"Downtime" means either of the following occur:
Appetize.io's website, including any app-specific URL, is inaccessible or returns HTTP status codes starting with 5 (e.g 500, 503)
Appetize.io's streaming servers fail to start sending frames to users with greater than 5% frequency after receiving connection from user
"Downtime Period" means a period of at least five consecutive minutes of Downtime.
"Monthly Uptime Percentage" means the total number of minutes in a month, minus the total number of minutes of Downtime suffered from all Downtime Periods in a month, divided by the total number of minutes in a month.
"Financial Credit" means:
| Monthly Uptime Percentage | Percentage of month's bill as credit |
| --- | --- |
| 99% - 99.9% | 10% |
| 95% - 99% | 25% |
| < 95% | 50% |
Customer must request Financial Credit within 30 days of eligibility. Failure to comply with this requirement will forfeit Customer's right to receive a Financial Credit.
Financial Credits will be applied to future use of Appetize.io.
Last updated November 18, 2020
Trademarks
All third party trademarks are owned by their respective entities and used with their permission.